It was after the fact that we were able to restore our internal security and maintenance cameras. Some are still damaged or malfunctioning.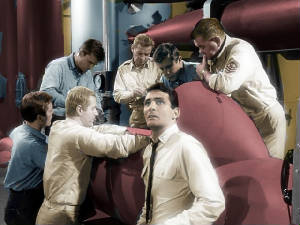 Lee heard the commotion topside first.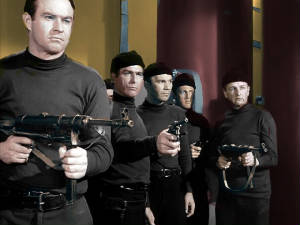 Decked by one of our hijackers in the Control Room where we were taken to met Logan.
Logan and Igor, his mercenary Captain.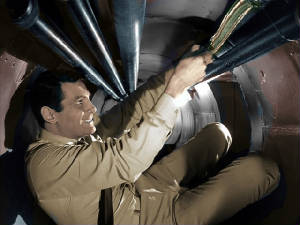 SecCam V2
Lee cutting the missisle firing control lines. Had to hurry before our captors came back to the cabin we were locked in.
All hostage, all at risk. Igor's crew had no problem dispatching whom they wished, the cold blooded murderers.
Lee managed to switch off the auxillary gyro controls while Logan had us brought to the Control Room again and waxed on about his plans. The rock and roll caught our hijackers off guard.and we were able to escape to the Missile Room.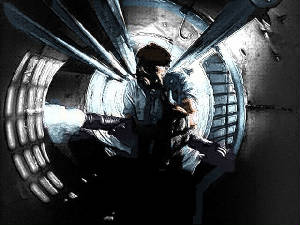 VentCam2B
Patterson taking the tube we were pumping tear gas with through the vents.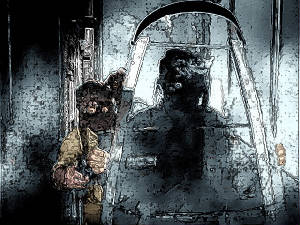 Cam7B
Using the canopy as a bullet proof shield as we used hand held tear gas canisters against our captors bullets.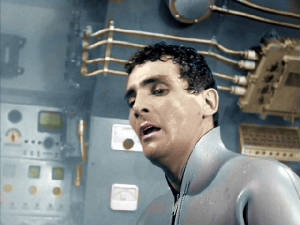 Lee surprised our highjackers another way.
Patterson storming the Observation Nose.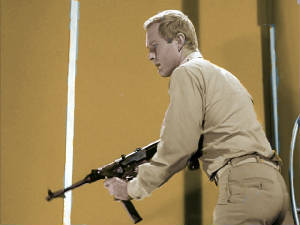 Chip's vantage point.