I don't have pictures of everything. These are shots of the cross stitches for my room. They are from patterns taken from an artist named Paula Vaughan. And I framed themself using plane broadcloth material and lace.
They all have titles, but I'd have to dig out the patterns to name them. That's another day. LOL
The two crochets are throws, obviously one at the foot of my bed and the other is in the living room. The one in the living room was from a pattern with different colors, but being broke I used the colors I had at the time. LOL.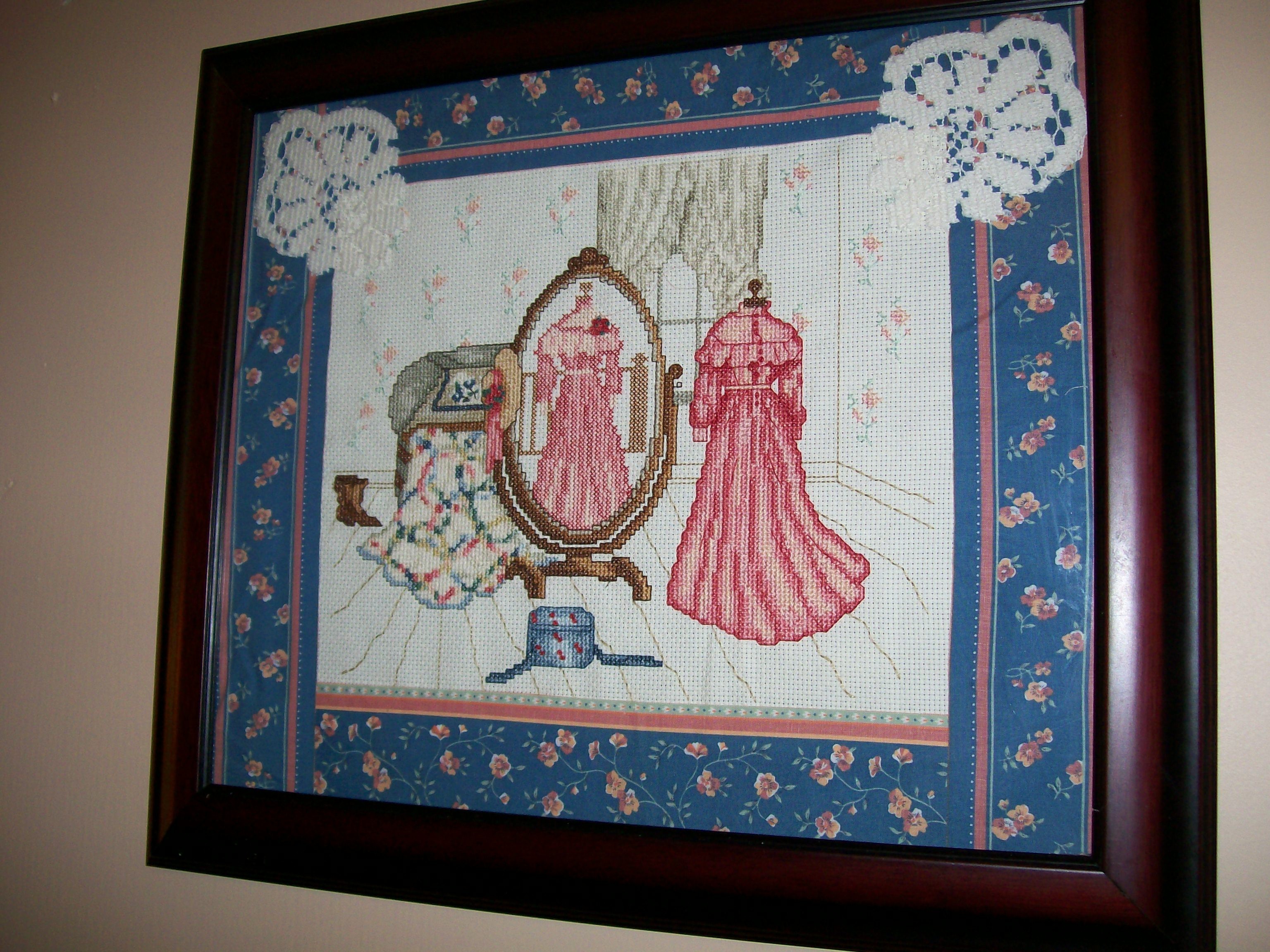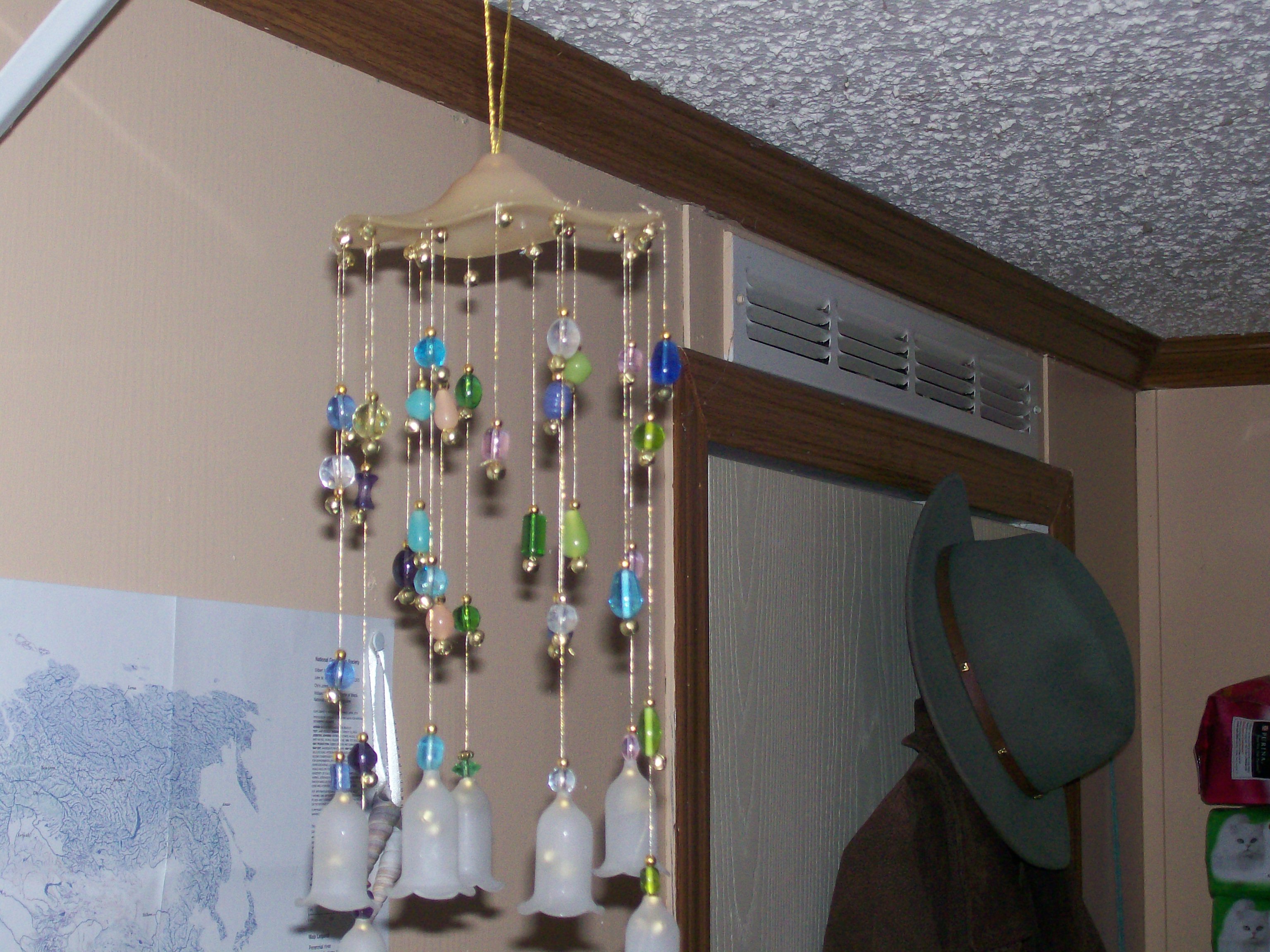 This is a windchime I found in the house of my uncle when he died. Several of the glass bells were broken and the strings were all tangled and nasty. I took it apart, salvaged the bells not broken and put it back together with glass beads and tiny little bells. It hangs in my room because it would never withstand the weather here.