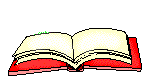 Last Spy Standing Part Two
*Posted Apr 30 2023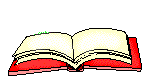 Last Spy Standing-Part One"
*posted 24 Oct 2022

Spy Games*posted 30 Dec.2021

Prisoner of Yesterday *posted 05 Dec 2021.

The Final Chapter*posted 18 Oct 2020. (WHN for The Deadly Dolls)
Almost Paradise * posted 9 Aug 2018
Haunted Whispers

*posted 8 Jan 2017. * Entry for

A Picture is Worth a Thousand Words-Haunted Whispers.
Nightmare Reality

*posted 01 May 2016 Also posted on Yahoo Groups-Subpen
Safe Harbor

posted 22 Jan 2016. Entry in the 'Inspired By' category of

A Picture is Worth a Thousand Words -Bedtime Story

challenge.
Sexy Santa *posted 13 Dec 2015.
Ghost Net

* Posted 24 Oct 2015
In Enemy Hands

*posted 3 May 2015
Shores of Doubt

* posted 28 Feb. 2015
A Busy Day

*posted Aug 3, 2014
Time to Heal

*posted May 3, 2014.

Sequel to 'Dead Before Morning', and an 'inpsired by-anytime' entry for the Picture is Worth a Thousand Words -All Wrapped Up challenge. *Also posted on the Subpen at Yahoo Groups.
Jail House Rock *posted Feb 1, 2014