PR photo of the new Captain
I don't remember what the joke was, but the PR folks did a great job. I think it may be used in the NIMR newsletter.
I found this in the scrapbook Lee showed me at his apartment. It was quite a mess, pictures scattered in a heap in between the pages. So I began to organize it while he made hot dogs.
Believe me, when I saw this picture I almost died and went to Heaven, except one of it's more attractive angels was right there in the kitchen making us lunch! I really really think he likes me.
I sure wish he had a baby picture of him, you know, the kind with the cute little behind showing on a bear skin rug or something.
A bit muddy and scruffy...oh yeah!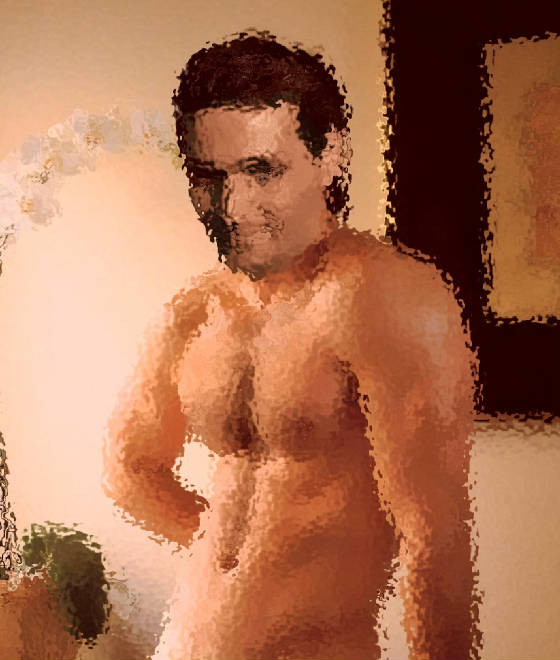 On the other side
Lee waiting for me to get out of the shower. Drool, ladies, drool.
More artistic license- hairless!
A color pencil sketch of Lee with a saddle when we went horseback riding.
It must be very nice not to burn after spending a Saturday at the beach. He tans a little, but not so you'd notice. Me, I turn into a lobster. Speaking of which, he brought home two live lobsters. But I didn't have the heart, or skill, to dispatch and cook them. We ended up taking them to Nelson's lab at the institute. Wonder what he'll think when he checks in and sees two Maine lobsters in his California tanks.
I thought I'd try my hand at black & white photography. You know, I think it's a bit more dramatic. Of course, the subject matter could have something to do with it!